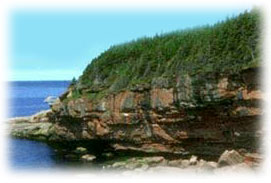 Since 1999 we have supplied Premium Internet Hosting Solutions and Professional Design, with extra care for State-Of-The-Art Security and Superior Network Performance. We use SUN, Apple & Dell hardware platforms running the most current and secure versions of their respective operating software and all related applications. Our network firewalls are customized to yield maximum performance and security and are maintained by expert level network engineers with 24/7/365 support.
LostLands.Net provides its clients with expert technical and software support for all computer platforms, whether Macintosh (OS9 & OSX, OSX Server), Windows (98/ME/XP/2000 & 2003 Server/Vista Server), UNIX (SunOS, Open BSD), Linux, or BeOS based systems. We also build customized servers for internet use, corporate LAN/WAN and even for the Home Gamer... on any hardware platform.
Further, LostLands.Net comes with something very few companies do these days...Truly Knowledgable, Skilled, and Trustworthy staff. And while we are technologically adept, we can make even the truly unfamiliar feel at home with today's complex Internet technology. For businesses that don't have one, it's like having your own personal IT department as our staff is knowledgable with all aspects of computer hardware and software use. If for some reason we can't help You with Your Internet or technical project, we will tell you so and point you to someone who Can...but no one has 'stumped' us yet! Why go anywhere else?
"LostLands.Net: When you can't afford Not to have the Best"